Top 20 Photography Books
A very powerful camera would be useless if the photographer lacks knowledge, skills and experience in photography. A well versed photographer can convey message on their photographs and depict emotion on their subjects – that depends on the skill, knowledge and experience of the photographer. For Professional Photographers earning new things about their profession is a lifetime journey. They learn things from their experience and read books as well. To guide you in the right path, this post will provide you the top 20 must-read books when you are inclined to enter the dynamic world of photography. This will help you to be Pro and be more Pro.
The Photographer's Eye: Composition and Design for Better Digital Photos
A very informative book which will surely enhance your taste in choosing subject, make new techniques and bring your photograph to a new pedestal of art. Written by one of the most promising Photography writer Michael Freeman. This book features both digital enhancements and traditional in-camera composition for better photographic results, new ideas in utilizing location and situations for an amazing imagery, and useful techniques that will surely elevate you creation to the next level.
Understanding Exposure, 3rd Edition: How to Shoot Great Photographs with Any Camera
In this book written by Bryan Peterson, one of the bestselling authors in the context of Photography, you will learn new techniques on how to capture fascinating images whatever camera you use. Get ready to be dazed with sample photographs featured in this book. Understanding how to use aperture and other techniques will be much easier with its easy-to-understand style of presentation. Understanding Exposure is fully loaded with new information on HDR, flash, white balance and more will surely enhance your photography skills. This 3rd edition of the book will inspire you to avoid random and take control of your image settings for better photographs anytime, anywhere, and with any camera.
Master Lighting Guide for Portrait Photographers
Lighting is one of the most important elements of photography especially for Portrait Photography. To produce higher quality images or photographs it would be great if the photographer really understands widely the element of light. Christopher Grey showcases in this book a more comprehensive and understandable discussion on time-tested lighting strategies that will transform your portrait photographs to a more artistic one. This book would be helpful to beginners and to the pros as well.
Understanding Close-Up Photography: Creative Close Encounters with or Without a Macro Lens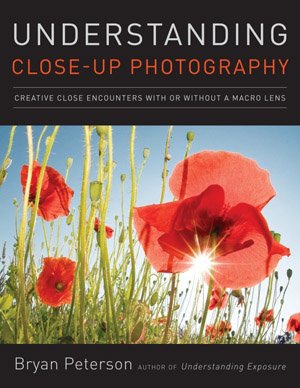 Another one of a kind piece of a bestselling author Bryan Peterson. This book is a informative tool for those who want to enter the world of macro photography, seeing the details of the world at a close-up view. Peterson in this book moves beyond the commonplace to inspire new ways of getting close, using your lenses, and discovering unconventional subjects. It provides new and easy way for the newbies to understand macro and close-up photography that would transform their perspective on the subjects to a more creative way- with or without Macro Lenses.
Creative Nature & Outdoor Photography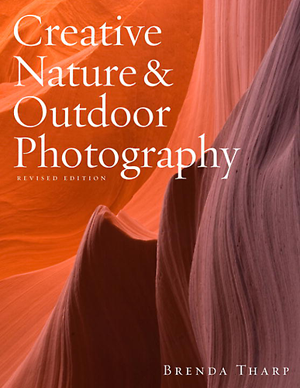 Being an award winning photographer, writer, and a teacher specializing travel, nature and outdoor photography, Brenda Tharp would be one of the greatest and one of the most reliable source of information in terms of Nature and Outdoor Photography. In the revised edition of this book, she features all new and stunning outdoor and nature photographs and more inspiring approach in discussing new photographic techniques. Readers can go beyond and unveil the creativity as they learn things especially in using light, balance, color, design, pattern, texture, composition, and many simple techniques to raise a photo from ordinary to extravagant.
The Camera (Ansel Adams Photography Series)
This book is one of Ansel Adams's iconic technical books on professional photography, with its goal of teaching both amateur and professional photographers the artistry of utilizing the camera to its fullest artistic potential which can vividly capture and display the embedded message on it. This book contains photographs, tips and discussion inspired by Ansel Adams's universal photographic principles which readers will surely learn and enjoy a lot.
Designing a Photograph: Visual Techniques for Making Your Photographs Work
This book written by Bill Smith is also a very informative book for those have interest, talent, and passion in photography. This book emphasizes the use of a more sophisticated visual technique to bring your photographs to a more fascinating and more meaningful one embodied with a more complex standards. Featured in this book are practical, real-life examples and excellent step-by-step exercises, techniques of composition, color, lighting, perspective, and more.
The Moment It Clicks: Photography Secrets from one of the World's Top Shooters
Written by one of the World's Top Pro photographer Joe McNally. This is one of the most informative books from a topnotch photographer. This book was inspired by his 30 years photographic career with photographs full of meaning and artistry. Those images states stories and lessons learned from his experience as a photographer. This book also features the "Triangle of Learning" which made this book unique to every photography book ever published in the market.
Skin: The Complete Guide to Digitally Lighting, Photographing, and Retouching Faces and Bodies
Lee Varis in this book emphasizes how to photograph or how to capture images with different people as your subject. You will learn from this book how to photograph young, infants, pregnant, teen, married, adults, elderly etc., capture emotions from them and portray what they really are. In this book package, a CD of numerous before-and-after sample image files and technical reference materials is also attached. This is a very informative book for those who are beginners and who are interested in the field social photography.
A
Short Course in Photography: An Introduction to Photographic Technique (6th Edition)
This book of Barbara London and Jim Stone is a very informative and easy-to use book for the beginners in the field of photography. It covers comprehensively fundamentals of artistic photography and makes photographs that have meaning in an artistic sense. This photography book is good to those for people who are interested but don't have any idea about photography, and for those that are at the average who want to make better pictures than they already do.
This book was written by Scott Kelby an award winning author who wrote the #1 Bestselling digital photography book entitled "The Photoshop Book for Digital Photographers" who changed the digital darkroom forever with his ground breaking accomplishment. One thing that made this book a unique one compared to other is that it was presented in an interactive manner. The author will answer your questions; give advices, and share secrets about digital photography. This book is surely reliable because Scott Kelby is just the President of the National Association of Photoshop Professionals. Any question?
Understanding Shutter Speed: Creative Action and Low-Light Photography Beyond 1/125 Second
This is another compelling piece of Bryan Peterson. Shutter Speed is a very important and interesting topic in photography in which Peterson is also expert of. The motion effect of the image greatly depends on the shutter speed that the photographer is using. This piece of him includes very understandable topics such as freezing and implying motion, panning, zooming, exposure, etc. This book is a good avenue to start studying Shutter Speed and produce terrific photographs.
Within the Frame: The Journey of Photographic Vision
This book of David duChemis is about finding and expressing your photographic vision, a book full of realistic insights and delightful imagery. This also shows and emphasizes how and why we need to find and express our vision with the camera to the photographer's eye. It emphasizes the connection between the vision, passion, and imagery where you need to connect to produces a more compelling photography.
Learning to See Creatively: Design, Color & Composition in Photography

It is absolutely true that almost everyone can "see" in the conventional sense, but developing photographic vision takes practice. With another book written by one of the bestselling author in the industry Bryan Peterson, it's time to see the world in different way, seeing things considering design, color, and composition for an awesome Photography. This edition does not only feature the latest information on digital photography and digital imaging software but an all-new color selection as a design element as well.
Visual Poetry: A Creative Guide for Making Engaging Digital Photographs

Written by Chris Orwig, this book encourages people to make a walk in life, use their vision, passion and creativity in transforming their digital images to a more versatile artwork. One of the authors motive is to begin the transition from amateur photographer to professional one. This book will let you discover visual poetry by seeing light, color, shape and expression for a more applauded photograph.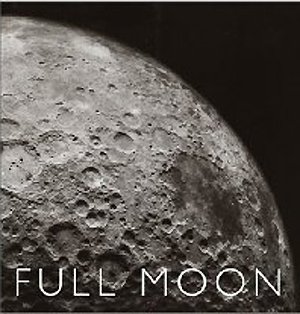 Full moon by Michael Light is one of the best science photography books ever published in the market. This book features varied scientific photographs of space exploration. Clear and vivid color of the photographs adds to its stunning and extraordinary visual experience. Full moon printed on very high-quality paper to further enhance the quality of images, with matte black frames for the photos and a stunning all space photograph cover. Every space fan should have a copy.
The Polaroid Book: Selections from the Polaroid Collections of Photography

Barbara Hitchcock's Polariod features more than 400 works from the Polaroid Collection along with essays by Hitchcock, who illuminates the beginnings and developments of the Polaroid Corporation
The early chapters of this book are devoted to a discussion of light, film and exposure. As you continue to read this book you will learn concept of the zone system which was popularized by Ansel Adams, some chapters talk about natural and artificial light and at the end chapter of the book is an extensive chapter on the darkroom and its equipment. This book is quite intended for those advance photographers but every photographer should know this.
The Print (Ansel Adams Photography, Book 3)
Ansel Adams's "The Print" emphasizes heavily the importance of chemicals and paper. It is more in cropping, contrast control, and presentation of images using the dark room. Although nowadays, we use Photoshop to process images and just print it using a digital printer, a photographer must know how to do this even you are only doing digital images.
Best Business
Practices for Photographers
Yes, your talent in photography can be a potential source of income. If you are good enough, you can have an exhibit of your photographs and sell it. You just need some splash of business and negotiation skills. An to help you acquire and enhance that skill this book written by John Harrington can be a great help for you to be a successful photographer and entrepreneur as well.
Share This