iWriter Review
Some time back, I wanted to be a freelancer but I did not know exactly the site to start exercising my favorite talent of writing articles. I had to consult some of my friends and thanks to John who introduced me to iWriter. This is a place where you can write the articles and start earning.
How to get started
It is very easy as I just visited the site iWriter.com and registered. To register, you will need to fill all the relevant personal details including your e mail address. After that, you will be required to fill your personal details concerning how to get the payments. The main online method they use to pay their writers is through PayPal. Therefore you have to sign up for PayPal and provide the PayPal e mail address to your personal details. Then you are ready to start writing. To write, you visit iWriter for hyperlink. How will you write a blog content? It is very easy compared to other freelancing sites. Here, you will write the articles as per the requirements of the requester. Before you write the article, read all the special instructions then start writing as per those instructions if you want him/her not to reject your article.
What are the benefits of iWriter?
The first benefit I experienced while writing articles is that the instructions are very simple and clear. If you follow them, then you can complete your article within the shortest time possible.
Another benefit I have experienced while using iWriter is that I can make some money out of it at my own pace. I have been my own boss since I started writing.
Besides, once you write articles you are assured of getting the payments at the set dates at your profile. They do not delay in paying you and they pay the entire amount to your PayPal.
This is one of the sites where you can be given special requests by your favorite requester. There is a requester who can give you a special request just meant for you a lone thus giving you a chance not to hustle for articles to write.
For the requester, the key benefit is that there are very many writers waiting for your articles to write. This will give you a chance to choose your best writers to write for you quality articles. Moreover, you will pay less for the good content articles.
What are the disadvantages of  iWriter?
The main disadvantage is that you have to start writing the basic standard articles until you write 30 articles to be promoted to either premium or elite. I had to write the articles with the lowest paying rates and even at times I was given a lower rating.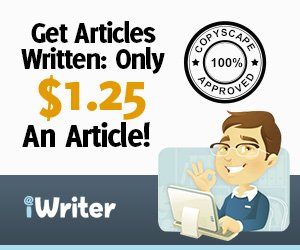 Share This