16 excellent digital painting tutorials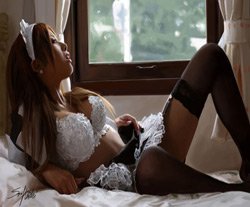 Digital painting is an emerging art form in which the artist uses different painting techniques to create the digital painting directly on the computer. More and more digital artists are rising, even though there are people who still don't appreciate this art at its full extent. But creating digital paintings requires as much skill as a traditional painting, the difference being that digital artists have a much broader range of tools not available to the traditional painter. Below you'll find a showcase of 16 Photoshop tutorials to inspire you to try digital painting for yourself. Grab your graphics tablet and go for it!
Tutorials for beginners
Excellent digital painting tutorial for beginners
Really helpful video tutorial for those who are new to the art of digital painting and have a hard time following step by step tutorials.
How to Turn a Photo Into a Beautiful Painting
Digital painting of a rose from scratch
"I'll help you to create a digital painting of a rose from scratch. Beginning from a simple sketch, into the transformation of a beautiful rose."
Digitally paint a fantasy tree scene
Another great tutorial that will help you get used to basic digital painting techniques that you will often use in the future.
Painting digital portraits
How to draw a portrait in Photoshop
"Drawing a portrait is not very simple, but with some knowledge you can achieve a lot. The end result may not look exactly like the person you are trying to draw, but the important thing is to do the best you can and make the eyes, mouth, or nose look similar to your subject."
Useful tutorial that explores different portrait painting techniques to create a realistic looking human face.
How to paint a fantasy portrait from scratch
"We will demonstrate how to paint a fantasy portrait from scratch without any references. We will begin with a sketch then demonstrate how to paint in color, skin, texture, and shading."
Digital painting president Obama
In this tutorial created by Kyle Lambert, a specialist in digital painting. You will learn all the steps to create a digital paint of President Obama, it also comes with a video that shows the whole process of creation.
Mike Thompson shows us the steps that he followed when creating this realistic painting of Michael Cera.
"I will focus on the technical side, sharing some tricks and resources, as well as in theory, because most of the success of an image depends on finding the right solution in every situation."
"This article will provide you with a walkthrough of my experiences during the creation of this project. I have narrowed down my creative journey into 6 stages. I hope that you pick up some useful tips and find it entertaining and informative."
This tutorial combines basic portrait painting with other fun and useful techniques, to create this beautiful composition.
Advanced tutorials
The painting process of this beautiful, sensual detailed artwork demonstrated step by step.
Matte painting : making of Barbarossa
"The image in my mind was that of a city in the first lights of the day, a week red light that cherishes the landscape and gives a peace sensation."
Fun tutorial that will guide you through more advanced techniques of the digital painting. The result is this cute, detailed illustration.
Digital Painting Lesson : Monkey Island 2
" This tutorial is NOT FOR BEGINNERS, it's for people who know their way around Photoshop and are looking to further their design knowledge/skills. Also, this tutorial does refer to some of the new features in Photoshop CS5 in a couple places, but the effects can still be achieved with older versions, just with a little more work."
An exciting detailed tutorial that shows how to create this digital portrait step by step.
Share This