Bitdefender Internet Security 2015 review and giveaway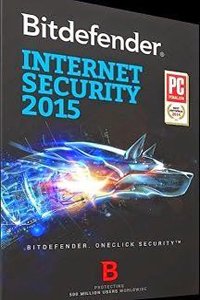 Bitdefender Internet Security 2015 offers the best protection and the best performance out of all other internet security systems. The software comes at an affordable price and the period of availability for one license is typically 1 year. Bitdefender has been one of the best protection services for years. It has won the Best Security awards of 2014 from PC Mag.
One of the best parts about the system is that it is easy to use and understand. Some internet security systems are hard to use and very hard to understand. Bitdefender Internet Security 2015 handles security with one single click.  The system can also prevent unauthorized access to your private data. There is a two-way firewall to ensure that everything on your computer is kept safe.
If you are a parent, there is another great benefit to purchasing this software. Bitdefender Internet Security 2015 keeps your kids safe as you are able to monitor their activity with its discrete parental control, so your kids don't feel as if you are constantly watching over their shoulders.
Bitdefender Internet Security 2015 is one ofthe most critically acclaimed antivirus programs. Not only has it been awarded by AV-Test the title of "Best Protection" for three years in a row, but it has also scored the best performance in terms of system speed.
You will feel secure in one click with Bitdefender Internet Security 2015. With all the viruses and hackers on the web, you need a piece of software to keep you safe and this is the perfect software for you. You will be able to keep all of your personal data safe with this software.
This system allows you to access your online accounts, without feeling like you are in danger. The unparalleled security keeps your device completely free of malware. You can even bank online without feeling worried about it. Many people are worried to put in their personal information online as they don't want that information to be stolen. With Bitdefender Internet Security 2015, you are able to make online transactions from a unique and dedicated browser. This helps to secure your accounts from any kind of fraud. Also with the BitdefenderSafeplay, you have the option to automatically fill in all of your credit card information in the billing fields. This makes things simple and easy for online orders.
Cloud Antispam is another feature that you will receive when you get Bitdefender Internet Security 2015. This helps to stop unwanted email from reaching your inbox. With all the junk mail and spam that we receive these days, this feature is definitely a plus. It is based on Cloud technology and it actually works to clean out your mailbox, so you will only receive mail that is needed.
We also have a special deal going. You won't want to miss out on this one:
In cooperation with Bitdefender Antivirus, we're offering 3 license keys of Bitdefender Internet Security 2015, each available for 1 year!
If you are one of the first 50 people to give comments, you could have a chance to win one of these keys. Three people will be randomly selected from the comments, so  you want to make sure that you don't put website URLs to the comment area,otherwise your comments will be automatically put into the spam folder.
Share This